Tracks:
01. Ready
02. Perfect World
03. Creating Shadows
04. Asleep and Dreaming
05. Underground
Bonus Track:
06. Goodnight (Acoustic)

Comes with free AtP sticker!!
Creating Shadows E.P.
$5.00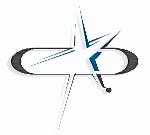 Contains a newly released, re-recorded, digitally mastered version of "Goodnight" as well as songs by 14 of the hottest acts on the east coast.
Available Now!!!!!

Chill Out - East Coast Edition Compilation CD
$7.00